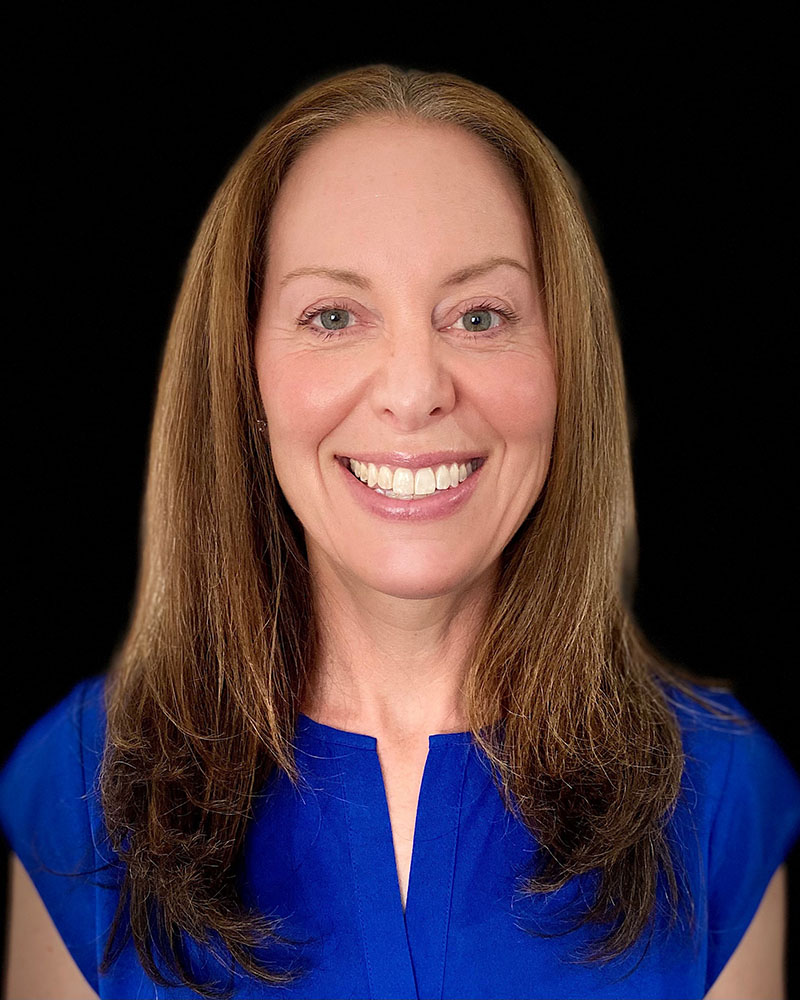 With over 18 years of experience, Dr. Rita Heller performs root canals with a gentle touch. She enjoys collaborating with the other dentists and specialists in the practice to ensure she provides the best patient care possible. Dr. Heller takes the time to listen to her patients' concerns and wishes and explains procedures in detail, while also educating them on the best way to prevent future Endodontic procedures.
Dr. Heller earned her Bachelor of Arts from York University in Toronto, Canada. She continued her education at New York University College of Dentistry in New York, NY where she received her Doctor of Dental Surgery degree. Dr. Heller completed her General Practice Residency at Mount Sinai Medical Center in Miami Beach and her Endodontics Residency at New York University College of Dentistry. She is a member of the American Association of Endodontics and the American Dental Association.
When she is not in the office treating patients, Dr. Heller enjoys working out, reading and traveling, but most of all, being at home taking care of her children.
Book Online Now
Complete the form below to book your appointment today.
Office Hours
Monday

9:00 AM – 5:00 PM

Tuesday

8:00 AM – 6:00 PM

Wednesday

9:00 AM – 5:00 PM

Thursday

9:00 AM – 5:00 PM

Friday

8:00 AM – 5:00 PM
CareCredit
CareCredit is a healthcare credit card designed for your health and wellness needs. Pay for the costs of many treatments and procedures through convenient monthly payments.
Our patients leave smiling


I have been going to Galt Family Dentistry since 1996. Dr. Pyser is a great Dentist with a wonderful personality. He has always been fair and caring. He goes out of his way to make sure his patients leave there happy. His assistant Scott is a super nice guy along with Andres and Heide…. To the girl at the front desk. I would highly recommend Galt Family Dentistry to anyone. I drive 30 minute…

Bambi C.



Great staff and super friendly. Always out within half an hour. Thanks GFD.

Mike M.



Excelente atención, en todo momento me sentí en confianza, se puede ver con la pasión y el profesionalismo con el que todos hacen su trabajo. Definitivamente recomendaría esta oficina.

Henry P.



Sweet place. Very friendly, and took good care of my teeth.

Matthew P.



Very gentle and efficient team!

Leah P.



Professionals who know what they are doing. They do well, collaboratively and with kindness. The big bonus is they make sure you feel no pain

Michelle F.



Dr. Herzog is incredibly patient and professional. She does an amazing job of making you feel comfortable and confident in the work she is doing. Andres did a masterful job at making my temporary crowns and my smile hasn't looked this great in years! Thank you.

Kelly O.



As someone who is scared of the dentist I specifically chose to come here based on the reviews of how gentle and kind everyone was. Well I have to say all of the reviews are true! Best experience at the dentist I have ever had everyone was so kind , friendly and gentle I will definitely keep coming back here.

Jaime M.



I had a great first visit at Galt Family Dentistry after trauma from another dental office. The staff is overall incredible. Dr. Herzog is so gentle and amazing I am so relieved to have found her to be my new dentist. Monique, the dental hygienist, is also very gentle and my teeth feel wonderful! Give this place a chance you will not be disappointed! I am no longer scared or feel anxious to go to…

Monica W.



True professionals and a great bunch of talented people. Dr. Herzog…superb!

Patrick C.



THE STAFF HERE IS AMAZING. You walk in and the receptionist warmly greets you instantly and answers any questions you have. It is a small office which I loved because the staff really takes their time to ensure that you are getting the care you deserve. They are outstanding and so professional. I felt so comfortable here and highly recommend to everyone. The dental hygienist, Monique, gave me hand…

Hannah S.



High quality work and very professional and friendly staff. First encounter was with Heidi, who was extremely welcoming and nice. Very accommodating. Love Dr. Herzog! And Monique, the dental hygienist, is wonderful. Very patient and thorough. I highly recommend this office.

Randi R.



Wonderful dentist and staff. Always on time. No waiting. So good at what they do. I'll never leave.

Dana R.



Family friendly,great staff members that are very helpful and really care. Always a pleasure when I visit.

Sherry A.



The entire staff is fantastic and warm!!! Dr. Herzog is the best dentist in town!! 10 out of 10 would recommend!

Janelle R.



My son and I visited the BEST DENTAL OFFICE IN BROWARD COUNTY today…Galt Family Dentistry…ROCKS!!! Ashley, Scott, Dr. Pyser..the hygienist…who I actually hugged..Lol!!!. You all wete absolutely AMAZING!!! Thank you again for your superb attention to the health of my and my sons teeth…#OURFAMILYDENTISTOFFICE…#TEAMWORKMAKESTHEDREAMWORK…THANKS AGAIN…

Angel P.



Great staff! And excellent service! Have been with them for many years and they always deliver

Miguel A.



My daughter and I have been patients at Galt for several years now and we are ALWAYS pleased with the professionalism, kindness, and attentiveness of the doctors and staff. I would certainly recommend Galt Family Dental to anyone in he market for quality dental care.

Jeff M.



Staff was respectful and attentive. I'm smiling right now

Dennis J.



Great place, and Friendly staff. I came in for a standard cleaning that was quick, thorough, and sent me home feeling great. Would recommend.

Daniel L.



My visit at Galt was a very pleasant one the assistant Scott was very polite & prompt I will recommend all my family & friends.

Garwayne H.



My visit at Galt was a very pleasant one the assistant Scott was very polite prompt I will recommend all my family friends.

A U.



My visit at Galt was a very pleasant one the assistant Scott was very polite & prompt I will recommend all my family & friends.

A U.



Dr. Herzog provides advanced dental implant services. Her attention to detail and calm bedside manners are outstanding. The staff makes you feel welcome. Scott is amazing, making me feel at home.

Rebeca D.



Well, I have to say that I am very particular as to where I go for dental work. But this place really impressed me. The staff was very friendly and accommodating plus Dr. Tatiana Herzog does a great job in complicated dental work. I would certainly come back again and would highly recommend this place.

Nelson F.



I was on vacation and broke my tooth. Found this dentist office close by. I Was so impressed how fast they took me in and how professional the whole staff was! It was honestly the best experience I've had at a dentist ever! I would highly recommend this place!

Alesha K.



Very high quality work and friendly, personable staff. You always feel at home at this office, and know that you're getting the best dental care in south Florida. They are extremely honest with you when it comes to your oral hygiene and health and make sure that you're happy and healthy during every visit.

Shyann R.



Friendly staff, and very fast appointment time. I didn't have to wait long for my scheduled cleaning, and when it was over I got really great advice for at home cavity prevention from Monique. Location is great.

Laz R.



Galt Family Dentristry is a high quality dental practice with an awesome group of people that are very professional and kind. They treat you like you're in family and also have the best technology. They have digital x-rays and intra oral camera to give a better diagnose and treatment. I will come here over and over again. Totally recommend them!!!

Harvy M.



Dr.Pyser is the best dentist I've ever had! Also the most caring environment I've ever been it. It's always a warm welcome walking through the door.

Melodie M.



The staff is awesome and the dentists are very knowledgeable and nice. I've been going there for a couple years and wouldn't go anywhere else.

Christopher L.



I got great care here. I had Dr Tatiana-Herzog as my dentist. I normally have a lot of problems with pain and fear at the dentist, but they gassed me and I woke up fixed. They also didnt try to give me anything I did not need, which is a first for me in Florida. I highly recommend them.

Gary P.



Amazing facility state of the art equipment and technology, A+++ highly recommend they will make you feel like your not at a dentist office can't wait to go back to get a cleaning

Adam H.



Best staff ever!!! Amazing work Dr. Tatiana Herzog is such an amazing dentist very friendly and very good at her job!!!

Dror S.